Today I am sharing a video for our 4th lie, in the Lies We Believe series. In the Lies We Believe series we are tackling common lies that people believe regarding God and faith. If you received this post via email, please click HERE to go to my website and watch the video.
So many of us believe that we are too busy to carve out time for a daily quiet time, or **gasp** an entire day of Sabbath. The truth is we are too busy NOT to carve out daily quiet time.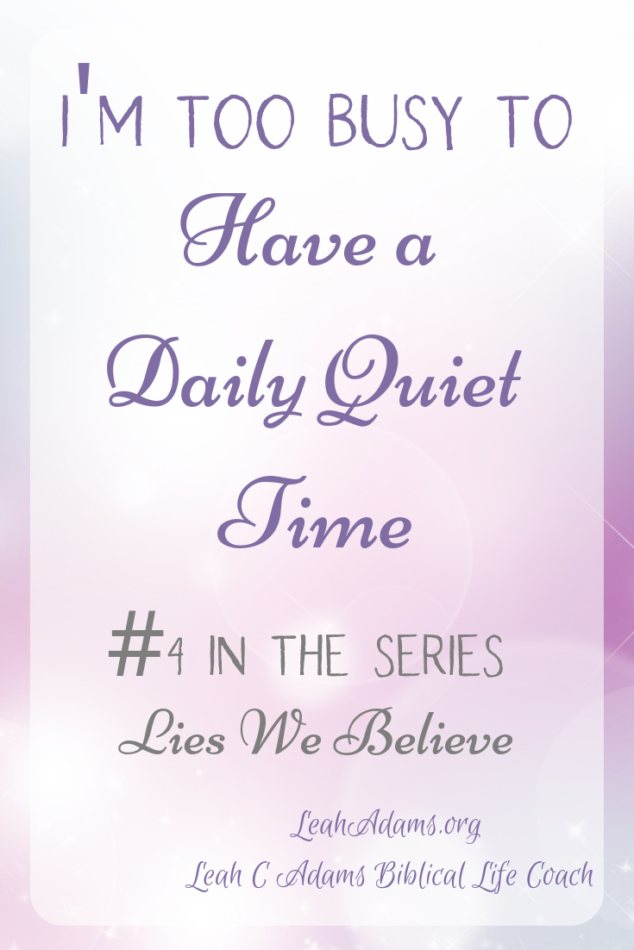 Have you missed any of the other posts? No worries. Here are links to all of them.
3 Reasons Why We Are NOT All God's Children
I Just Can't Forgive Myself and Other Lies We Believe
God Will Not Give Me More Than I Can Bear….or Will He? 
Today's lie is one that I fell victim to for years. Today I'm sharing that story, as well as sharing about the mentor who helped me see that it is okay and necessary to make time to be alone with Jesus.
If this post strikes a chord of familiarity in your heart and you would like to have someone walk alongside you and help you find ways to make time with Jesus a priority, I would love to talk to you about coaching. Simply click HERE to go to my website and find out more about my life coaching services.
SDG/FCA!!
NOTE: This post contains affiliate links.
HAPPENING SOON! The Praying the Promises of the Cross Challenge begins this week. Sign up today!
It is my honor to be one of the contributing writers for my friend, Arabah Joy's FREE 2019 Praying the Promises of the Cross challenge. This is a special time of focus, leading up to Easter, on the cross and Jesus' sacrifice. In a world of 'self-centered' Christianity, this challenge is a critical and relevant way of getting Christ-centered truth into our hearts. This will be such a wonderful addition to your daily quiet time. Please click HERE below to discover more about Praying the Promises of the Cross.
There is also an awesome Praying the Promises of the Cross Bundle that contains some wonderful items like a 40 day Praying the Promises of the Cross Prayer Journal, 40 Daily Prayer Cards, and Scripture Coloring Sheets.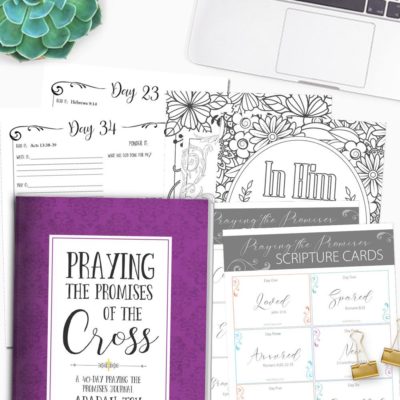 These items will focus your heart on the cross and help you be intentional in your prayers during the Challenge. You can purchase that by clicking on the link HERE.