As you know if you have been part of my tribe for long, I am an Ambassador for Compassion International. This means that I have the opportunity to share about Compassion's Child Sponsorship program with individuals and groups all over the country. I love being able to do this! It hits my sweet spot smack in the middle because I get to speak and I get to be part of finding sponsors for children living in poverty. (At the end of this post there is a link for YOU to click over and sponsor a child.)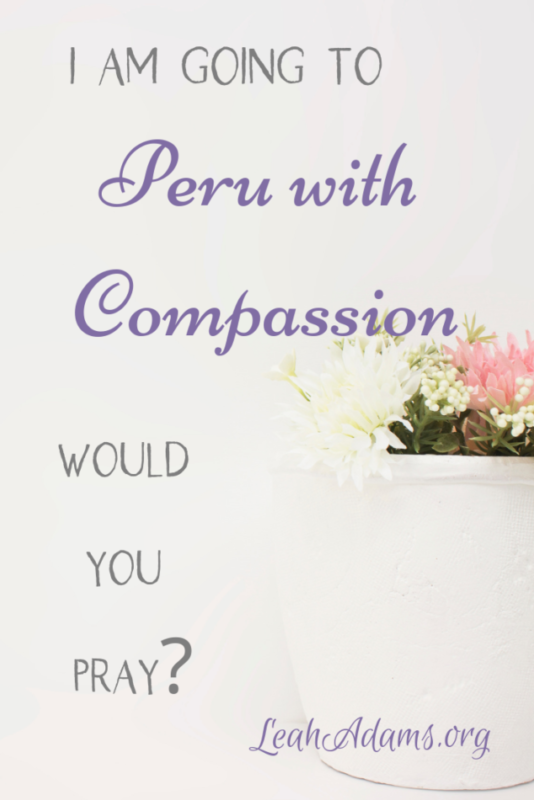 Compassion gives their speakers and artists an opportunity to go to the countries where Compassion operates and see the work being done there with children and families in poverty. I am crazy excited to have the opportunity and privilege to travel with Compassion to Peru April 22 through 27.
While my sponsored girls are not in Peru, I am still so eager to meet the Peruvian children at the child development center(s) we will visit. I am hoping to be able to look into their eyes and tell them how much Jesus loves them. I want to communicate how important they are to their sponsors, to me, and to Jesus. Being able to see how they are being taught to love Jesus and His Word, and how they are having their basic necessities provided through Compassion sponsors will be a huge blessing to my heart. I want to meet the Jesus-following mentors who pour into the lives of these children.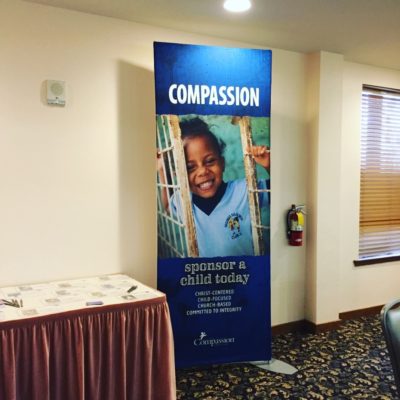 This chick has been in ministry long enough to know that when work is done or people go to minister in Jesus' name Satan becomes a hot mess of anger and hatred. He tries his best to stop the work, to discourage the workers, to interfere with plane schedules and luggage arrival and tummies and noses. I also know that Jesus has Satan's number and that ole' devil cannot do anything without the permission of the Father. The good news is that the prayers of God's people can make a difference.
If you have a mind to pray for me and the team with which I will travel in the week prior to and during the trip (April 15-27) it would be a blessing to my heart. I will communicate specific prayer needs to my prayer team via email, so if you feel led to be part of my prayer team for this trip, please email me at [email protected]. If you do not feel the leading of the Lord, or if you do not feel you can make this commitment right now it is perfectly fine. We will still be friends.
I will be posting more about the trip, especially in the days and weeks following it, so stay tuned.
SDG/FCA!!
If you are interested in sponsoring a child through Compassion, please go HERE to see the faces of beautiful children who are eagerly waiting for someone to sponsor them. You may not be able to change the whole world, but YOU, friend, can change the world for ONE CHILD! Release a child from poverty in Jesus' name today.
This post contains affiliate links.