I am married to my dentist. Several years ago, at a regular check-up, my dentist-husband looked at my x-rays and declared that one of my back teeth had a tiny crack in it. This news did not bring great rejoicing in my heart. I knew what it meant. The word crown became very real to me, and it was not the kind of crown that a queen would wear.
I scheduled an appointment with him for a few days later. On the appointed day, I came into the office, sat down in his chair, and submitted myself to the skillful hand of my husband. He took his drill and ground down the offending tooth to make space for a crown…a porcelain tooth that would be cemented onto the remains of my previous tooth. He measured, checked the color match, and created an impression of that area so the new crown would match and fit perfectly. Before I left the office, he fabricated a temporary crown and placed a bit of cement in the spot to hold the temporary crown in place until my permanent one was created by the dental lab.
My temporary crown looked like a real crown, and in fact, would serve several purposes: it was a place holder to keep the teeth on either side from moving; it protected the remains of the original tooth that was cracked; and it would allow me to chew on that side if I stayed away from hard or crunchy foods. But, the truth of the matter is that it was not the real thing and would never be the real thing. The key to a healthy, functioning tooth would be to go back to the dentist's office in a couple of weeks and have the permanent porcelain crown placed in my mouth.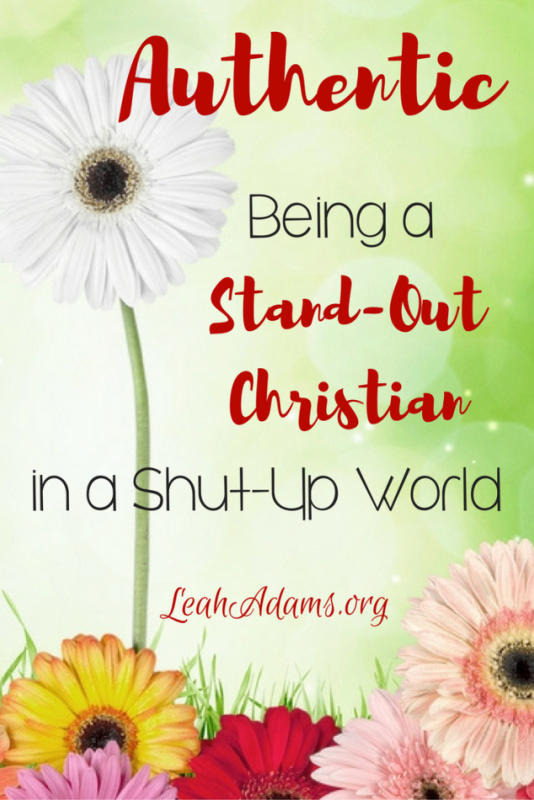 In the 2014 Religious Landscape Study performed by the Pew Research Center, the percentage of adults who describe themselves as 'christian' decreased dramatically from 78.4% in 2007 to 70.6% in 2014. A Gallup poll published in late 2015 showed that 75% of Americans identified with a Christian religion. As I consider these statistics, I find it nearly impossible to square the fact that 70% of Americans identify as Christians, yet the recent presidential election was the most hateful and vitriolic in America's history. Blistering, viscious words were hurled from voters of all stripes, including those who call themselves Christians. There is a huge disconnect, people!
A good and right question to ask ourselves is whether our talk and our walk match up.  The apostle James said that the Christians of his day were using their mouths to bless and to curse people, much like the Christians of our day. James likely shook his finger at his contemporaries and said, "This should not be."
I agree! It should not be, but if I examine my life and heart, I find that I am guilty of sometimes walking out a type of Christianity that looks nothing like the life of Jesus. And Lord, have mercy, our world does need to see authentic Christianity. Am I a Christian who stands out as a Christ follower in a world that seeks, more and more, to shut us up? When unbelievers view my life, do they see things that draw them to Jesus or push them away?
A good question to ask right here is this: how do I know what a real-deal, stand-out Christian should look like?
What should the authentic Christian say?
How should they live?
What actions should they engage in?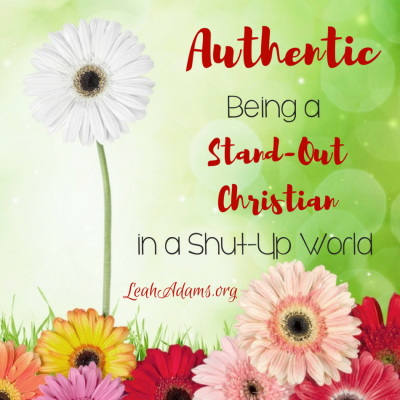 Over the next several Wednesdays we are going to delve into the profile of a true Christian, a stand-out Christian, and see if our lives measure up to the profile of a true believer in Jesus Christ. I hope you will join me.
MEDITATION MOMENT: Has there been a person or people in your life who lived out the definition of a true Christian? Would you share a bit about them in the comments?
Dr. Adrian Rogers wrote a marvelous little book about the things that every Christian should know. It is packed full of practical advice and plenty of Scripture to encourage your walk with Jesus. You may click on my Amazon affiliate link to check it out and purchase, should you feel led.
(Visited 344 times, 1 visits today)