I knew, by the way the devil was fighting, that the Come Away retreat was going to be special. But, oh sweet mercy! It was so good and I am, honestly, struggling to find words to describe last weekend.
The battle over Come Away began weeks ago:
Registration lagged terribly. At the two month out point, only one lady had registered. I had sleeping space for 9 women at the retreat. One month out I canceled the retreat, then in the same week I had four ladies say they were planning to come. The retreat was back on!
Months ago God had been very specific regarding the cabin, Gleesome Inn, where the retreat would be held. When I canceled the retreat I also cancelled the cabin. So, when the retreat was a 'go' in August, I reasoned that I needed a smaller cabin. God said, "Nothing doing!" I had just enough ladies telling me they were coming to need the larger cabin, and guess what? Gleesome Inn was still available! I was now planning for five paid registrations, plus my helper and myself.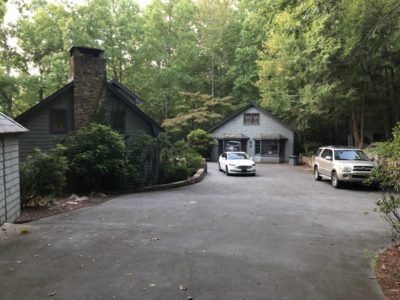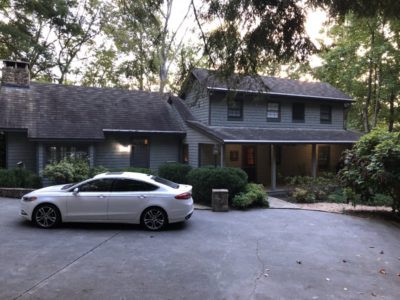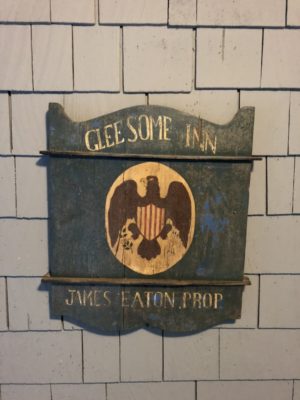 The week of the retreat arrived and my heart was so ready. The Lord and I had been preparing for months~~messages, music, food, schedules. I was certain it was all planned correctly….and for the most part it was. I felt such anticipation and excitement to serve the ladies who were coming. There were ladies I knew and a couple whom I had never met.
The week of the retreat one of the ladies emailed me and said that her husband was having health issues and she would not be able to come. My heart was so sad. She was new to me and I was eager to get to know her.
Thursday, the day the retreat was scheduled to begin, found me packing my car and preparing to drive the 30 miles to the city where the cabin is located. I had arranged for early check-in so we could get set up, pray over the cabin and women, and then rest a bit. At 11:15am I received a call telling me that the previous renters of the cabin had trashed it and I would not be able to check-in early. In that moment, I recognized the devil's hand at work and knew I had a choice. I could get all controlling and upset OR I could roll with it, knowing that God had it all under control. I chose the latter and it was definitely easier on my gut and my emotions.
We arrived at the cabin around 3pm and began the set-up. The ladies were set to arrive at 6pm. Earlier in the day I had received a text message from one lady telling me that her young daughter was sick and she was likely not going to make it on Thursday night for the opening session, but that she would touch base the next day. On Saturday morning her child was still sick and she had to miss the entire retreat. This sister is a precious friend to me and I knew she was looking forward to being at the retreat, so for her to have to miss the entire retreat was a disappointment to both of us.
The Thursday night session was planned for 7pm, but God had other plans. One of the ladies had to work late and did not arrive until 9pm, while the remaining two women arrived around 6:30pm. My goal had been to share my testimony with the ladies on Thursday, but I delayed it until Friday evening, which was a much better fit with what I was teaching on Friday night.
We were privileged to be led in worship by Mike and Becca Medori on Friday and Judy Tipton on Saturday morning. Our hearts were encouraged and blessed by the worship. Even so, the struggle with this retreat was real, y'all. It was very real for all of us except God!!!!
The theme of the retreat was "This is My Story". I taught from the stories of Tamar, Rahab, and Ruth and asked the ladies to begin writing down their story using worksheets I had created. I am quite taken with this theme and I hope the Lord will give me the opportunity to share these messages and plans in another retreat. It was POWERFUL!!
One precious woman came up to me after the Friday morning session and told me that God had been after her for over a year to tell her story. She had been resisting mightily, then, she comes to Come Away and the theme is all about creating her story. Only God!!
On Saturday night, I asked the ladies to share the stories they had been creating…their stories of how God has worked in their lives. It was such a precious time. There were tears, laughter, hugs, and prayer. Four wonderful ladies now have created their story so they can share them with other people. Y'all I could write so many words about how God showed up and showed off, but I think most of those words are for tucking into my heart. Here are a few pictures from the weekend.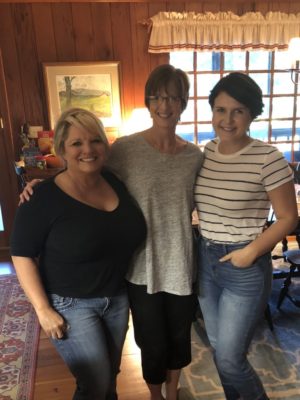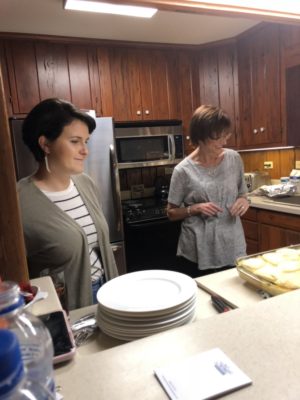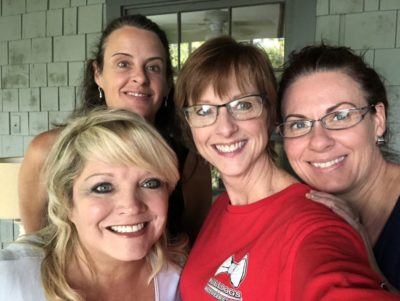 One of the resources I always provide at the retreat is a list of my favorite books. This year I brought some of the books to the retreat so the ladies could look through them and read them in their free time each day. Here are some of my favs and links to a few of them on Amazon are at the end of this post.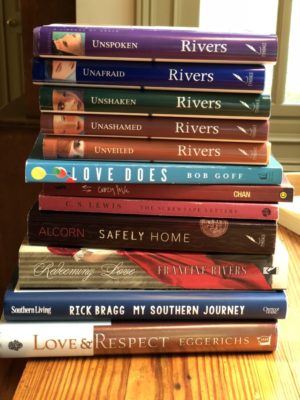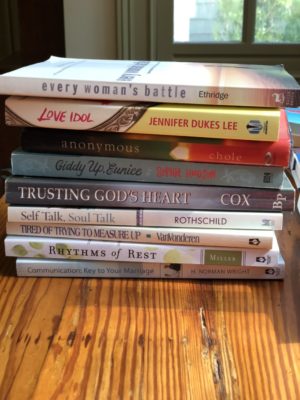 I hope to have more to share with you about Come Away retreat in the coming weeks. This retreat is a bit different from other retreats because of the large blocks of time that I place into it for resting and spending time with the Lord and other women. I am currently seeking the heart of Jesus regarding Come Away 2019 and am hoping He gives me the privilege of hosting this retreat again…..maybe even twice in 2019.
SDG/FCA!
(Visited 79 times, 1 visits today)