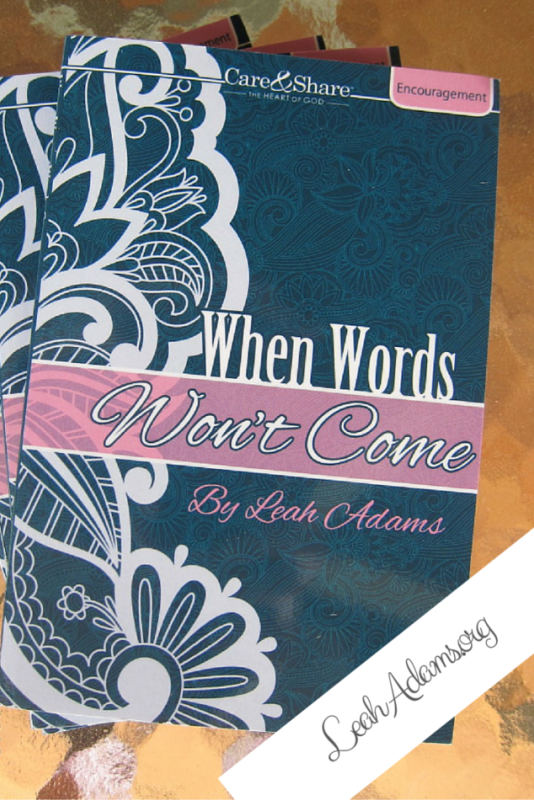 When Words Won't Come Devotion Booklet
Challenging. Encouraging. Practical. Real. The scripture and devotionals in this book will meet you right where you are. You will be reminded of who God is, of your purpose in this world and that Someone is in control of a world that seems to be spinning out of control. When you face difficulties and have no words, you will be reminded that God's Word always has an answer for every situation you face.
These beautiful pocket sized devotion books sell for $3.99 and are the perfect hostess gift, teacher's gift, stocking stuff or just-because gift. Visit the links below and stock up today.
When Words Aren't Enough Greeting Cards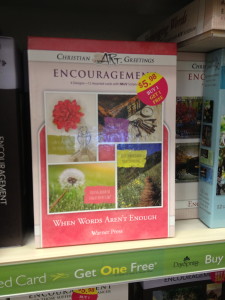 Sometimes it is difficult to find the right words to say to a person who is going through difficult times. That is when a greeting card can say what is in your heart. When Words Aren't Enough boxed cards incorporate 4 unique designs in a 12 card box. Each card points to Jesus, the One who can understand our pain and trials. Stock up today by visiting the link below.
Thank you for utilizing these resources in your daily life.
(Visited 1,567 times, 1 visits today)